Men's Night
Monday, November 19 - starting at 6:30 pm in the Saint Rose gym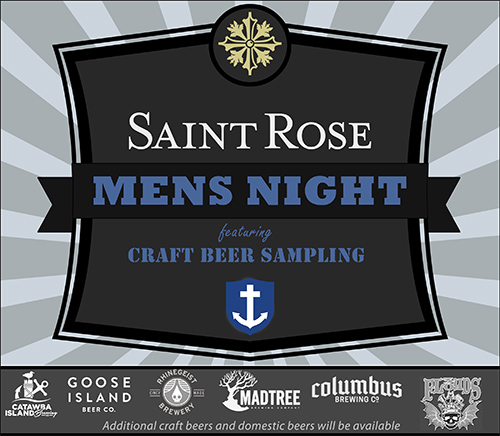 Welcome to Men's Night 2018!
Join us for a great event at Saint Rose that benefits CYO Athletics. Men's Night 2018 is for ages 21 and over and will include food by Wally's Great American BBQ and several craft beers to sample along with domestic beers. We will also have Monday Night Football, a 50/50 Raffle, Eucre and Texas Hold 'Em tournaments, corn hole and more.
Special Early Bird Discount
Buy your tickets before November 9th at a discounted price of $28 each. Ticket price will be $35 on November 10th.
Thank you to our Sponsors!
St. Clare Commons
Shawn's Irish Tavern
Schoen Builders